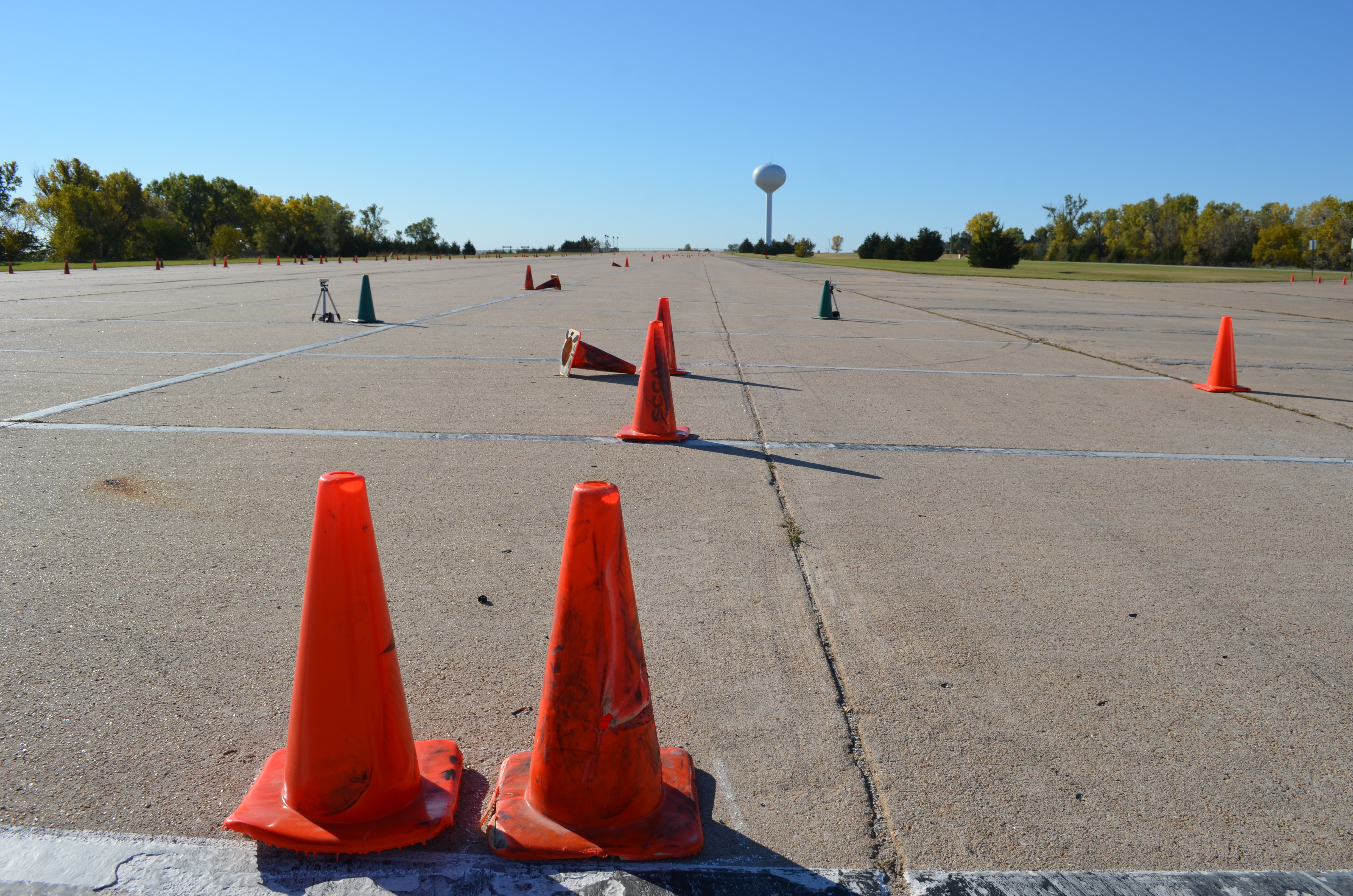 All events are Solo (Autocross) unless otherwise noted.
Solo Events (unless otherwise noted) start at 10:00. We recommend you get there by 8:00 AM to check-in, do course walk and attend the drivers meeting.
On-Site Registration closes at 9:00 AM for Salina Location Events
Solo Prices
Non-Members $45 ($30 plus $15 weekend membership)
Member $30
At its most basic, SCCA can be described as a group of motorheads who enjoy competing our cars in events where we turn both right and left. We do this in a number of ways, ranging from the relatively low-speed Solo event (autocross), to full-bore road racing at close to 200 mph.
      What we do in Salina Region, however, is not the triple-digit aspect of SCCA – we are primarily an autocross club – but if road racing is your goal you can get there through us.
      SCCA is a national organization of more than 50,000 members. Salina Region is one of 116 individual Regions (local clubs). We are a small corner of SCCA, with a bit more than one tenth of one percent of that membership – about 100 members or so. But we put on some of the most enjoyable autocross events in Kansas.
      You don't really need what may be considered a "sports car" to enjoy our car sports. Open roadsters are fun, but so are small and nimble sedans. To us, a Mustang or Camaro is a "big" car. Or, as a neighboring SCCA Region likes to say, "Every car is a sports car … sometimes."
Site Proudly Sponsored by DataVoice Technologies